Company culture represents a set of shared values, goals, attitudes, and practices that characterize a business. It can include various elements, such as work environment, company mission, values, ethics, expectations, and goals. But of course, all companies are different, so their cultures can differ, too.
Why Company Culture is Important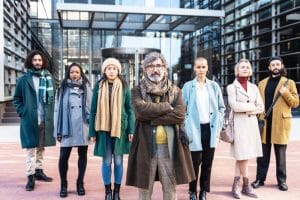 There are many reasons why company culture is important. It can:
Lead to higher employee productivity
Build morale
Enhance employee engagement
Bring about more creativity
Cause lower employee turnover
Enhance more sales
Studies show that 56% of workers ranked a strong workplace culture as more important than salary.
Building a company culture does not require a large budget. Companies with cultures can be small or large. They can also be working in any industry. But it does require time and effort to determine the company's culture.
How to Build Company Culture in Your Organization
You can build great company culture by investing genuine time and interest in your employees' happiness and well-being. There are many ways to do so, including:
Focusing on employee wellness
Hiring the right people
Using the right tools
Giving employees meaning and purpose
Building workplace relationships
Focusing on positivity
Listening to employees' concerns
Reinforcing core values
Focusing on Employee Wellness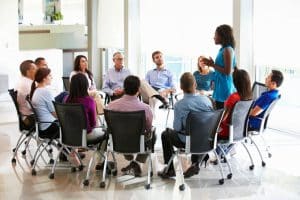 If your employees are not healthy, it can be challenging to create a company culture. Therefore, you should find ways to lower employee stress, avoid negativity, and provide tools to help them accomplish their professional goals more easily.
Hiring the Right People
Your employees can directly impact the business and its culture. Therefore, make sure that you consider whether or not an individual will fit with the firm's values and mission before you hire them.
Using the Right Tools
Many online and offline tools can help your employees do their jobs. The right tools can also help your employees be more connected and engaged to collaborate with others on completing tasks.
Giving Employees Meaning and Purpose
Many employees want more than a paycheck from their jobs. They also want meaning and purpose. Therefore, you must have a mission statement and core company values that your employees can relate to.
Building Workplace Relationships
Fostering excellent company culture means building workplace relationships. If your employees don't know each other and their interactions are limited, your culture cannot grow. With that in mind, create opportunities for social time, such as happy hours, company outings, and team-building exercises.
Focusing on Positivity
Building company culture also requires you to focus on positivity in the workplace. Therefore, you should express gratitude daily and offer employee recognition when it is due. Employees will often engage more when surrounded by positive behavior in the workplace.
Listening to Employees' Concerns
Another crucial component of building company culture is being a good listener. Managers and company leaders should not engage in one-way conversations. Instead, they should let employees know they can express feedback and concerns without backlash.
Reinforcing Core Values
Your organization should have initiatives that regularly reinforce the core values that make up your company's culture. One way to do this is by having employees offer coworkers peer awards. Living these values can often benefit your company's customers, too.
Has Your Company Developed Its Unique Culture?
The company culture in your organization is key to your success with employees and customers. Workers at a company with a strong culture can develop better relationships and may be more productive. This can pay off in many ways.