If you're starting a company, you likely have a lot of work ahead. But it is essential to have a solid Human Resources (HR) strategy in place immediately. This can help keep the business organized as it grows and can handle various internal issues that may crop up.
Why Small Businesses Should Have HR Departments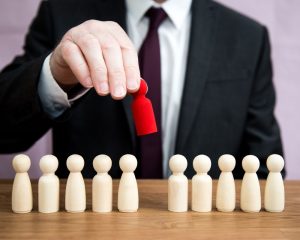 You must establish why HR policies are important. In most cases, setting up a Human Resources department in a small business is about creating policies, plans, and processes for taking care of the company's short-term needs and mitigating long-term liability.
HR policies can also help in other ways, such as delivering a great employee experience. This, in turn, could:
Advance employee productivity
Increase the company's profit
Create a reputation for your company as a great place to work
Essential HR Policies to Include
All companies are different, so there isn't a single set of HR policies to include with your business. However, some of the more critical policies that most companies should have are:
Ethical Behavior. This policy should emphasize the importance of ethical behavior to your employees. Unethical behavior is often the result of a company's culture. Therefore, HR should address it.
Employment at will. Your HR policy should also clarify that the employer or employee may end the employment agreement at any time (if your business is in an at-will state).
Policy changes. You should also reserve your company's right to change its policies whenever necessary.
HR Department Checklist
When you set up an HR department at your company, there are three essential areas you should include:
Employee compensation and benefits
Departmental priorities and concerns
A plan customized to your company and its specific needs
Employee Compensation and Benefits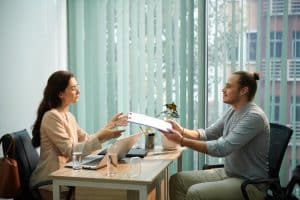 Your Human Resources team should work with the accounting department to answer any payroll and benefits-related questions or concerns the employees may have. Employees are more likely to be motivated if they know they'll be fairly compensated.
Departmental Priorities and Concerns
Human Resources should help employees in all departments. Therefore, HR should know what is going on throughout the company. HR personnel could meet and talk with all your employees to get a better feel for the culture and obtain their different viewpoints.
Customized Plan for Your Company and Its Specific Needs
When you create your HR plan, ensure that it matches your company's goals. In addition, you should initially focus on HR goals they can implement within the first three to six months.
HR Department Checklist
It is helpful to have a checklist when setting up your company's HR policies. This can ensure you don't leave any important elements out. This checklist should include the following:
Establishing organizational design
Establishing onboarding and recruiting procedures
Outlining compliance, safety, and health regulations (that align with federal regulations)
Determining compensation and benefits
Maintaining employee relationships
Developing training programs and performance management methods
Using a Human Resources Information System (HRIS) to track employees' time, recruit new employees, and keep various records
Preparing for audits
Creating an action plan to implement key points
Because federal safety, health, and compliance regulations often change, your HR department needs to stay updated on these and make updates whenever necessary.
Creating Your Company's HR Department
When creating a new HR department, you may face many challenges. But there are also some significant advantages, like determining and outlining your company's culture from the ground up.
This is like an artist starting with a blank slate. In this case, you can set the company's vision and mold its culture any way you choose. Some of the other essential items to keep in mind can include the following:
Creating an internal company culture
Determining core values
Starting at the top
Simplifying
Matching expertise with culture
Staying consistent
Creating leaders
Counting the total cost
Creating a culture of learning
Staying involved
Creating an Intentional Company Culture
The company culture should ideally match the founders' personalities. This can set your business apart from the competition and make it a great place to work for employees with the same (or similar) values.
Determining Core Values
You should also define the company's core values and let the Human Resources department know your expectations. The HR department can seek new employees who reflect the company's values.
Starting at the Top
When you build a great company, everything should start at the top. This includes finding, developing, and retaining top leadership talent.
Simplifying
New companies can sometimes change and pivot. Therefore, your HR department should be able to keep up with and match these new needs and objectives.
Matching Expertise with Culture
You should also consider who you are hiring for your HR team to ensure they are professionals who reflect the company's culture.
Staying Consistent
In addition to matching the company's values and culture, your HR department must also align with the business's mission and vision. Similarly, it should remain consistent in its policies, job descriptions, and benefits.
Creating Leaders
HR must focus on hiring great leaders for your company. These individuals should align with the company's values and strategies. In addition, they need to promote the success of your growing startup.
Creating a Culture of Learning
The HR department you bring on should create a culture of learning by implementing training programs from the beginning. This can help with creating a solid company environment.
Staying Involved
You should strive to stay involved in all the HR department's processes. While you should not micromanage, you do need to be aware of the Human Resources department's operations.
Factors to Consider When Hiring a Human Resources Specialist
When seeking an HR specialist, you should verify that they have experience handling:
Hiring
Payroll
Employee benefits
Onboarding
Training
Does Your Startup Have the Right HR Team in Place?
If your startup company does not yet have a Human Resources team, you should put this at the top of your to-do list. There are many benefits to having HR support from the beginning. If you cannot hire an HR team immediately, having HR software for small businesses can also help keep your company on task as you develop your Human Resources department from scratch.